Welcome to the practice that wants to get to know you!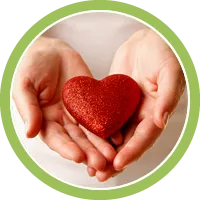 When you contact our office for an appointment, we will take your information and email you a link to our secure portal, where you can enter your health history and the reason for your visit. This is a considerable time saver for you, if you complete them in the comfort of your own home! However, you may also fill the forms out when you arrive out our office, just let us know which you prefer.
Once the paperwork is complete, the next step is to have a consultation with Dr. Crews so you can discuss with him how we can help you. He'll ask about the history of the problem and more about any pertinent medical history. You'll undergo an exam and digital X-rays (if you haven't already undergone X-rays elsewhere). Then, Dr. Crews will discuss the clinical findings from the exam and x-rays and provide a specific treatment plan for you to resolve not only the symptoms, but the cause of the problem itself. This may require different types of pain relieving therapies, spinal or extremity manipulations, custom orthotics, non-surgical spinal decompression, myofascial release, stretching, hydromassage, or a combination of these different methods. Dr. Crews will know what's best for you to get to feeling better.
---
Informed Care and Open-Door Policy
If you have any questions , concerns or need something explained again don't hesitate to ask. Your visits should not only relieve you of pain but also educate you in in better understanding chiropractic care and how it can help to alleviate painful symptoms or problems that you may be experiencing.
Providing Comfort and Pain Relief
Your comfort and relief from pain comes first! If you're hurting, don't worry about having an adjustment on your first few visits. Dr. Crews's philosophy in practice is to "Treat others as you want to be treated." As a result, he chooses to proceed with caution and ease, beginning with gentle therapies to bring you pain relief. He will explain the procedures to you during the first two visits. You will be continually re-evaluated with each visit; when you and Dr. Crews feel the time is right for you, he will begin the adjusting phase of your chiropractic treatment plan.
Here's a Look at the Practice